A number of Government contracts and roles appear to have been awarded to relatives of Local Government Minister Nanaia Mahuta.
Twitter account @kehetauhauaga has highlighted connections between the Minister and the appointments and raised questions regarding conflicts of interest. The tweeter is calling for greater transparency and queries if existing Cabinet Manual rules are robust enough.
The Platform has engaged with the person behind the account and verified their claims. 
In her former role as Minister for Māori Development, in 2019 Nanaia Mahuta commissioned the He Puapua report which proposes a "transformation necessary to restructure governance" of New Zealand. 
Two of the Minister's close family members -  Tamoko and Waimirirangi Ormsby - were part of the small group of contributors who worked on the document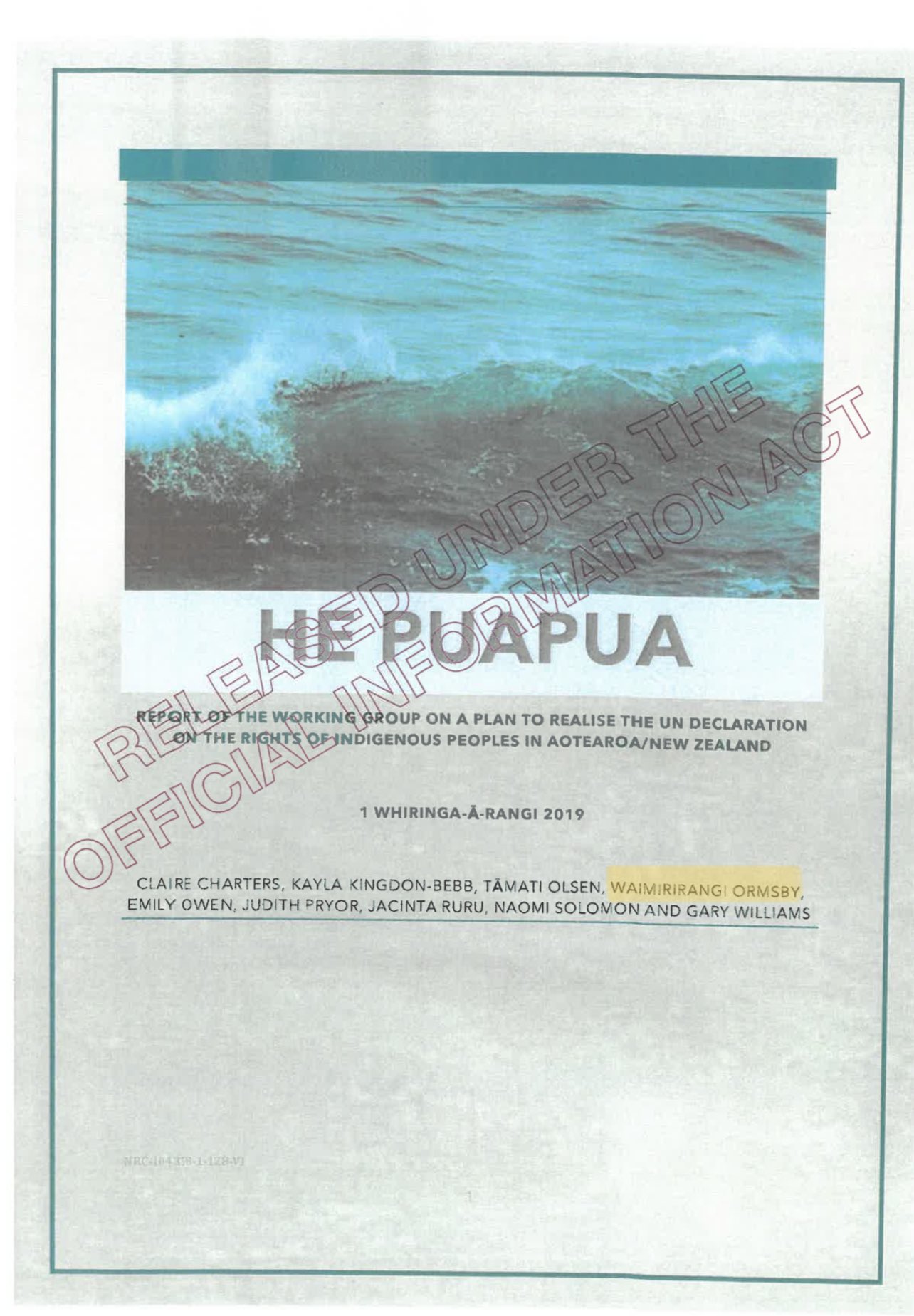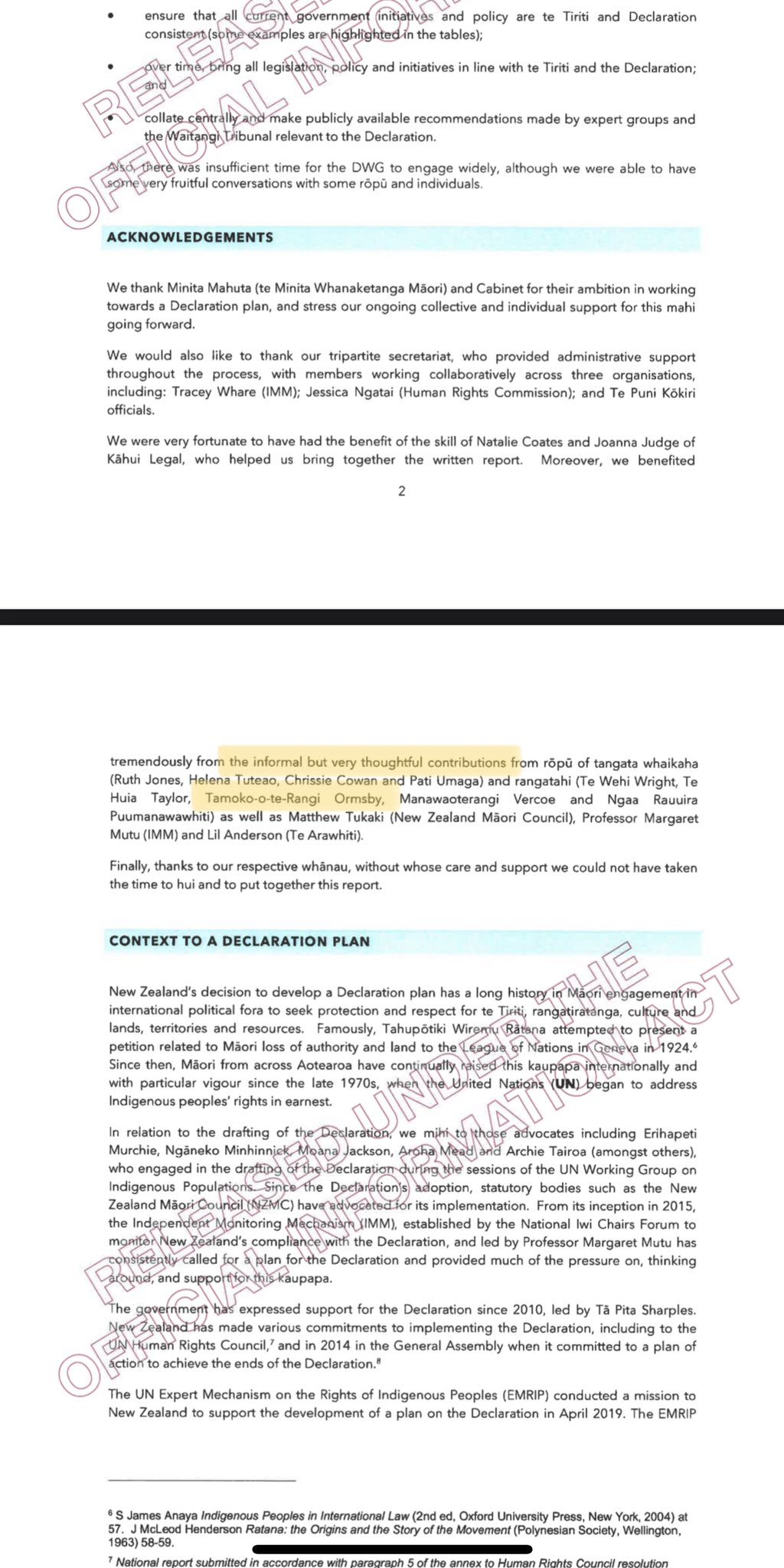 The same two family members now work for Mahuta's husband, William Gannin Ormsby (who sometimes goes by Gannin Ormsby), at his consultancy business Ka Awatea Services Ltd. The stated core focus of the company is "facilitate business opportunities to advance whānau, hapū and iwi aspiration" and that they "work with business, stakeholders, local and central government".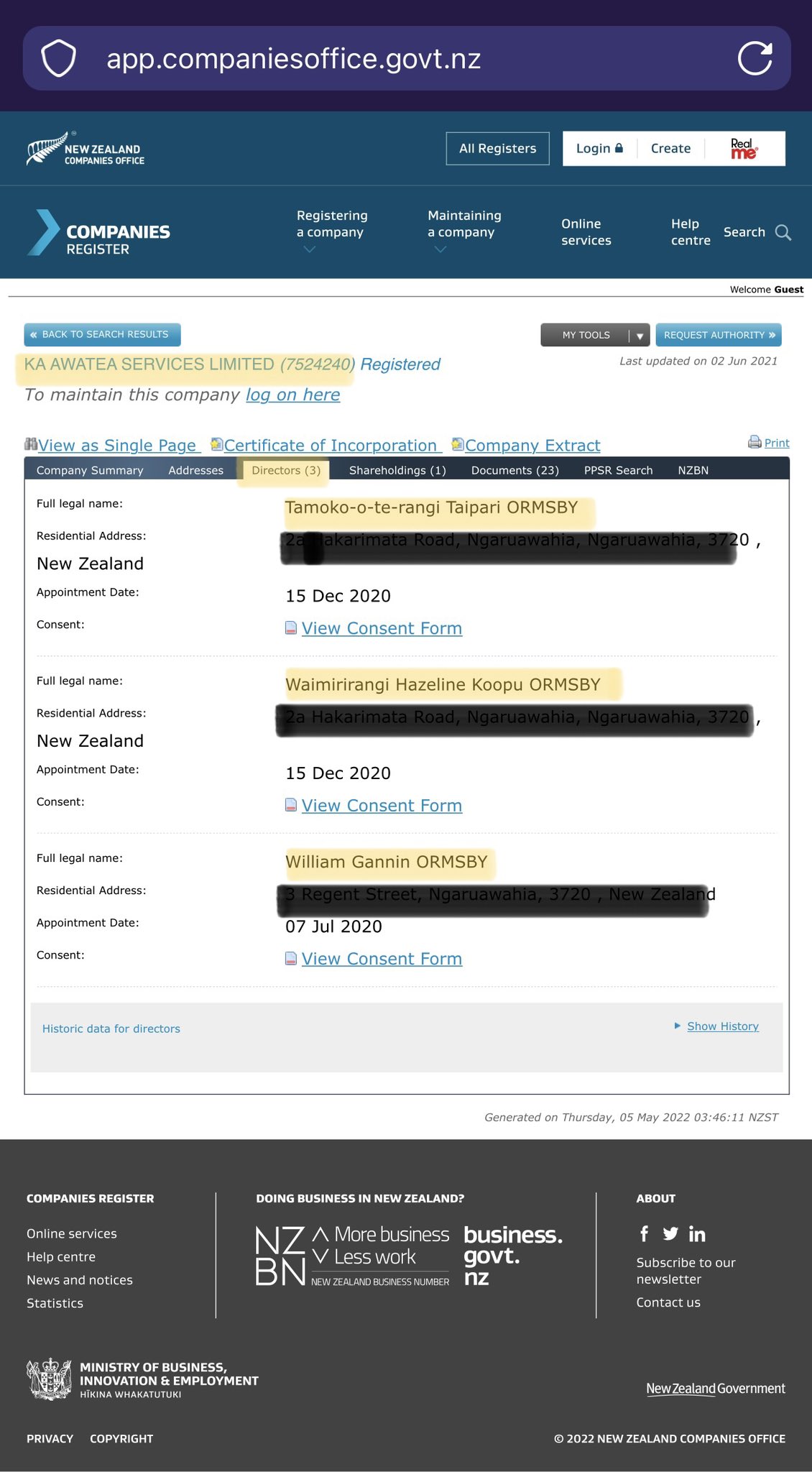 Ormsby served in the British Army from 1988 until 2001. Upon returning to New Zealand, he began a relationship with Nanaia Mahuta and started getting work in local government and on trusts and boards. Since the 2017 election Ormsby and other family members have been given positions as experts on several projects and governance groups. 
Nanaia Mahuta's sister, Tipa Mahuta, is also involved with a number of Government projects specifically related to restructuring the governance of New Zealand. She is the co-chair of the Crown Entity Taumata Arowai which is the Māori Advisory Group for the Three Waters reforms.
As this was a statutory appointment under section 15 of the Taumata Arowai - the Water Services Regulator Act 2020 - Mahuta as Minister of Local Government had to consult with herself as the then Minister of Māori Development and Kelvin Davis as Māori Crown Relations Minister before making any appointments. 
To circumvent a conflict of interest, Mahuta transferred responsibility for the appointment to Kelvin Davis. This was a brief transfer and specific only to the appointment of Tipa Mahuta; the ongoing working relationship is between Nanaia Mahuta and her sister.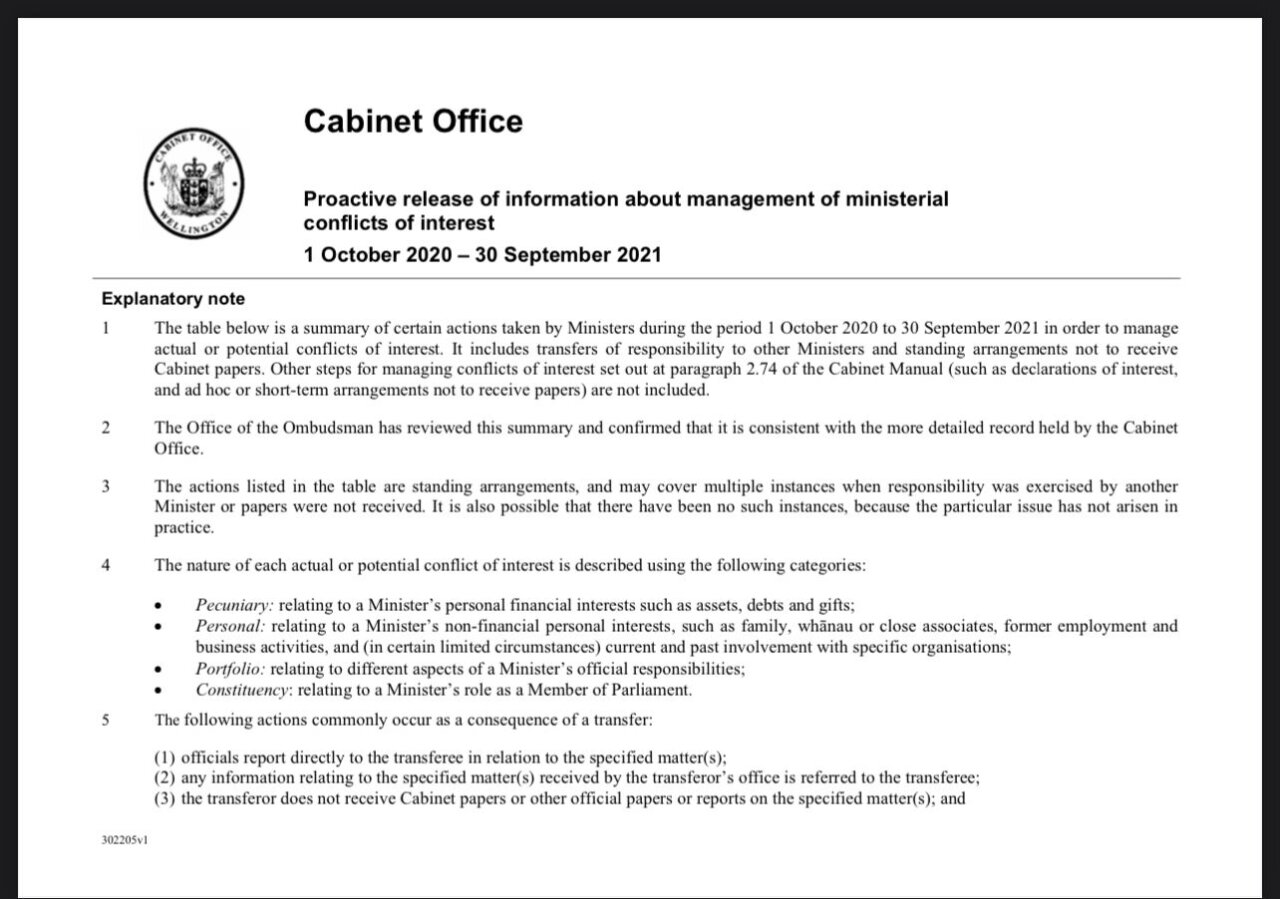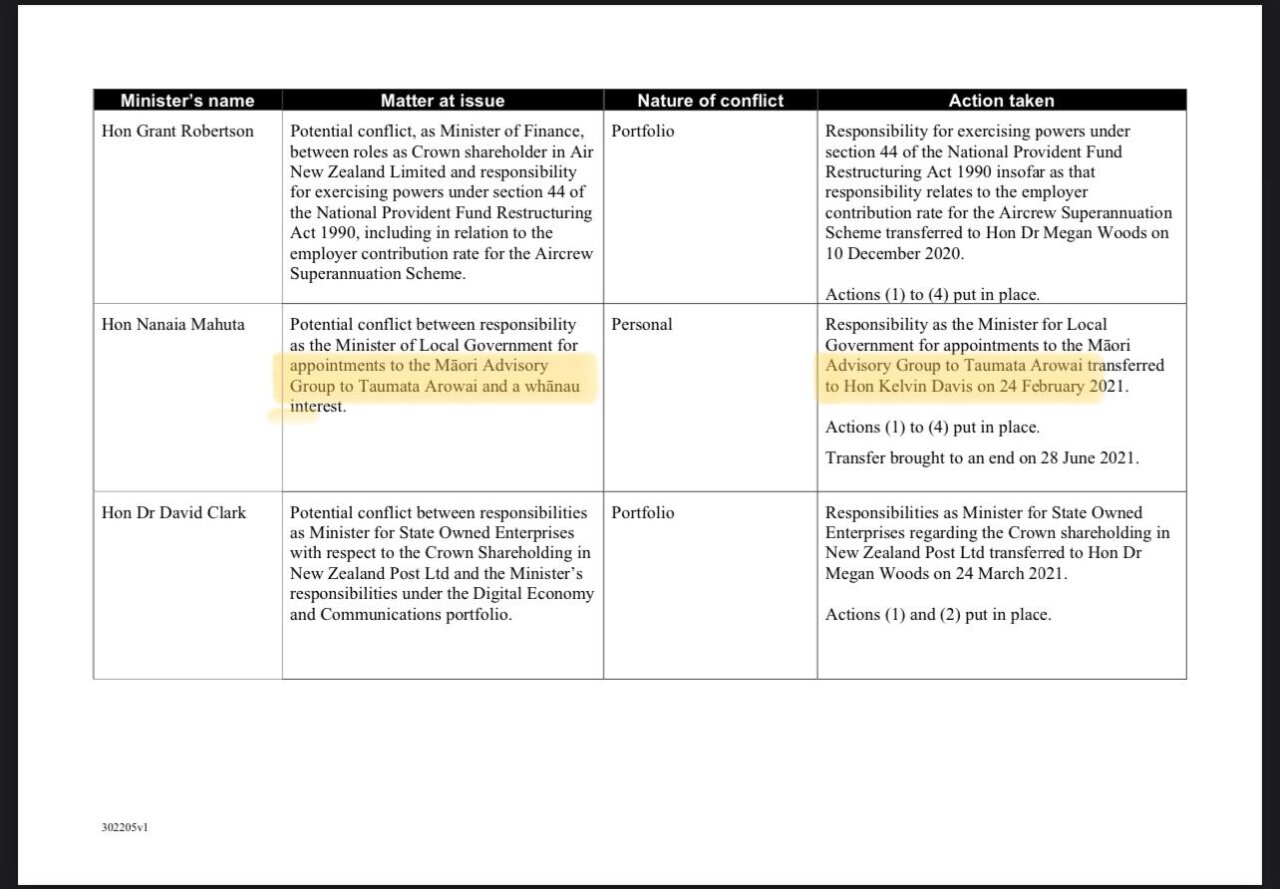 In another role related to the co-governance debate, Tipa Mahuta is also co-chair of the new Māori Health Authority. This means she will be on the Health New Zealand board. She also sits on the Waikato Regional Council, responsible for managing natural resources, including sitting on its strategy and policy subcommittee, and on Te Maruata, the Māori cross-council committee of Local Government New Zealand which provides input on local government policies and legislation. These roles interact with her sister, the Minister of Local Government, and are in the co-governance space too.
In addition, Tipa Mahuta is also the iwi co-chair of the Waikato River Authority, a statutory body formed under the Waikato-Tainui Raupatu Claims (Waikato River) Settlement Act 2010, the Ngati Tuwharetoa, Raukawa, and Te Arawa River Iwi Waikato River Act 2010, and with additional responsibilities arising from the Nga Wai o Maniapoto (Waipa River) Act 2012 (and He Mahere Taiao – The Maniapoto Iwi Environmental Management Plan).
She is on the board of directors for Te Kotahi Research Institute at Waikato University.
Between them, Nanaia and Tipa Mahuta hold a vast amount of power and influence in local and central government as well as in Māoridom.
In 2020, in her capacity as Associate Minister of the Environment, Minister Mahuta formed a group of five 'experts' to develop the 'Waste Strategy for Aotearoa New Zealand'. They were described as "technical experts and thought leaders, with wide experience in the sector." 
Three of Minister Mahuta's family members make up the five person expert group: William Gannin, Tamoko, and Waimirirangi Ormsby. That's her husband, and the two family members also appointed to work on He Puapua.
All of these roles combined result in the minister's family having a great deal of influence on areas of policy and co-governance, which Minister Mahuta is heavily involved in driving. Influence and power are one thing, but there must also be transparency as to what kinds of financial benefits the Mahuta family has amassed.
Minister Mahuta has declared interest as a beneficiary in the Mahuta Whānau Trust. Given it is a whānau trust it is unlikely that she is the only member of her family with an interest in it. If Gannin Ormsby also has an interest in the Trust - as a trustee or beneficiary - do profits from Ka Awatea Ltd flow into the Mahuta Whānau Trust? If that is the case, the minister would be receiving profits from her husband's business which acts as a go between for her own ministry (and Government) and iwi.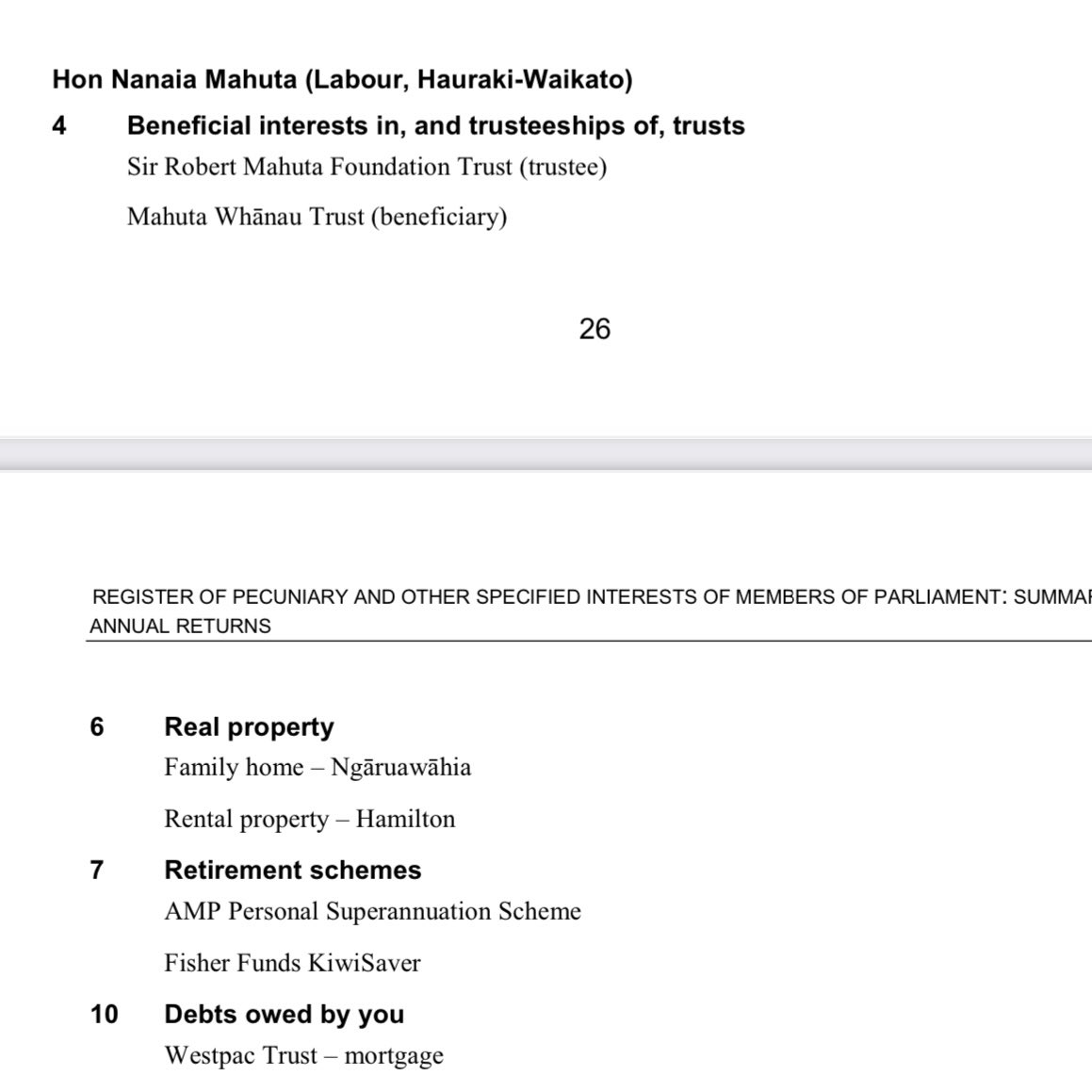 The Mahuta family has long wielded considerable power. Nanaia Mahuta is related to the Māori monarch Tūheitia Potatau Te Wherowhero VII (Kingi Tūheitia) and her father, Sir Robert Mahuta, was one of the most important Maori leaders of modern times. The New Zealand Herald reported in 2004 that "Ms Mahuta's father, Sir Robert, was a Labour supporter and was instrumental in her entry to Parliament as a 26-year-old list MP in 1996."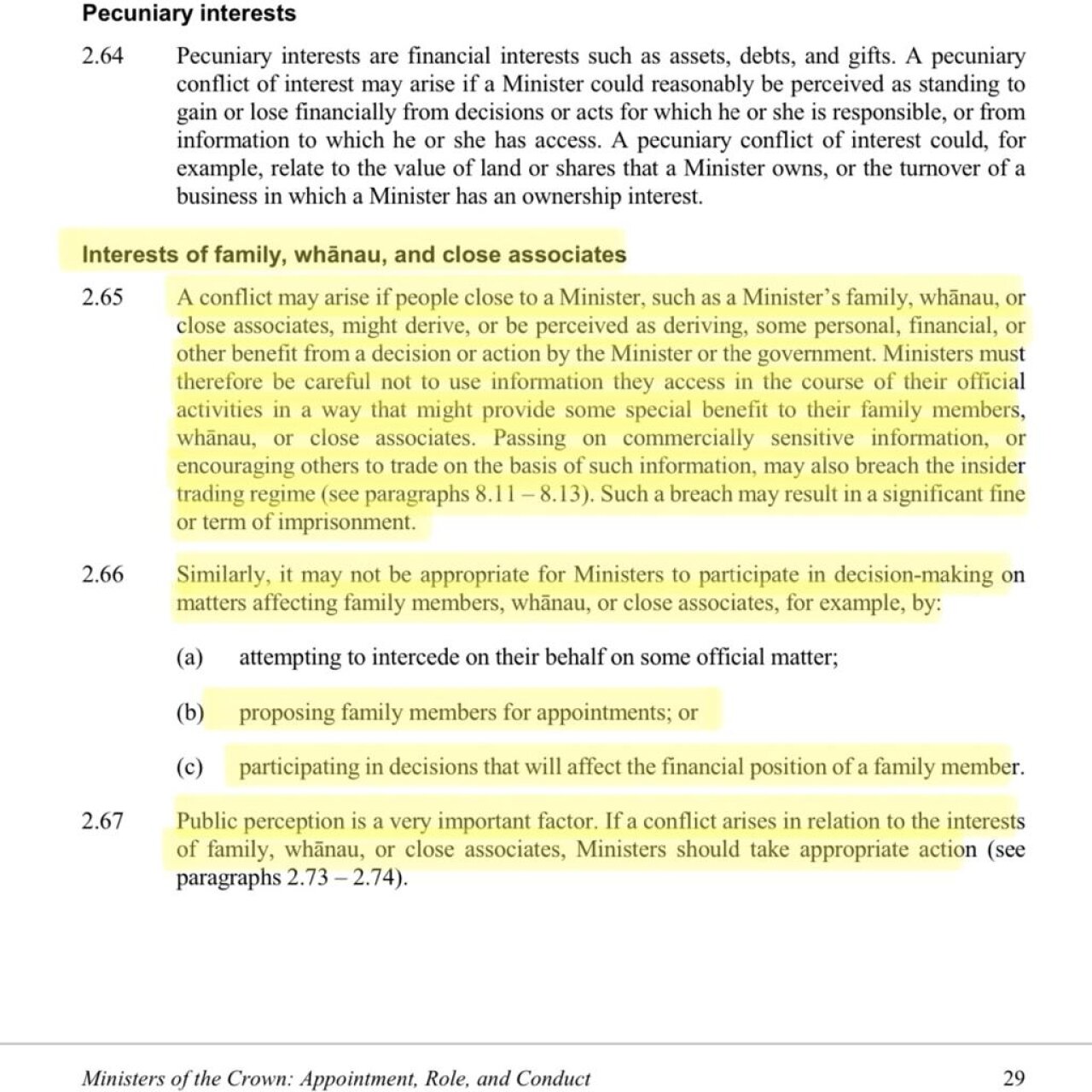 Update 9am 24th May 2022:
A spokesperson for Minister Nanaia Mahuta has responded to our request for comment:
The Minister has had no involvement in the appointment of family members.

Any questions about appointments should be directed to the agencies responsible for those appointments.

The Minister ensures that no conflict exists or appears to exist between her personal interests and portfolio responsibilities, in accordance with the guidance in the Cabinet Manual.

Where the Minister is aware that family members have been considered for roles, the Minister has informed Cabinet Office and delegated responsibility to other Ministers.
---------------------------------------
Thanks to the person behind the @kehetauhauaga Twitter account for their input. They wish to remain anonymous.