On Wednesday, The Platform received documents that were part of an OIA request to the Ministry for the Environment. The OIA request was for "the amount spent on hiring of external contractors in the 2020/2021 financial year" and this was broken down by line for contracts worth over $10,000.
Of relevance to the issue of Minister Nanaia Mahuta's family and their appointments and influence, were two payments. 
First, a payment of $25,000 to Ka Awatea Ltd which is owned by William Gannin Ormsby, Minister Mahuta's husband. This was for "WRE Māori expert ropu: Ka Awatea Services Ltd". Ganin Ormsby is one of three directors of the company; the two family members who contributed to He Puapua, Tamoko and Waimirirangi Ormsby, are the other directors. 
The second payment, of $65,000, was to Kawai Catalyst Limited for "Support for Māori expert ropu: Kawai Catalyst Ltd". The owners of Kawai Catalyst are Tamoko and Waimirirangi Ormsby. 
We tried to learn more about Kawai Catalyst Ltd but were unable to locate a website. The companies' register notes it is a management consultancy service, however.  
In 2020/2021 the Ministry for the Environment paid members of the Mahuta whānau $90,000 just for their work on the Waste Management expert ropu.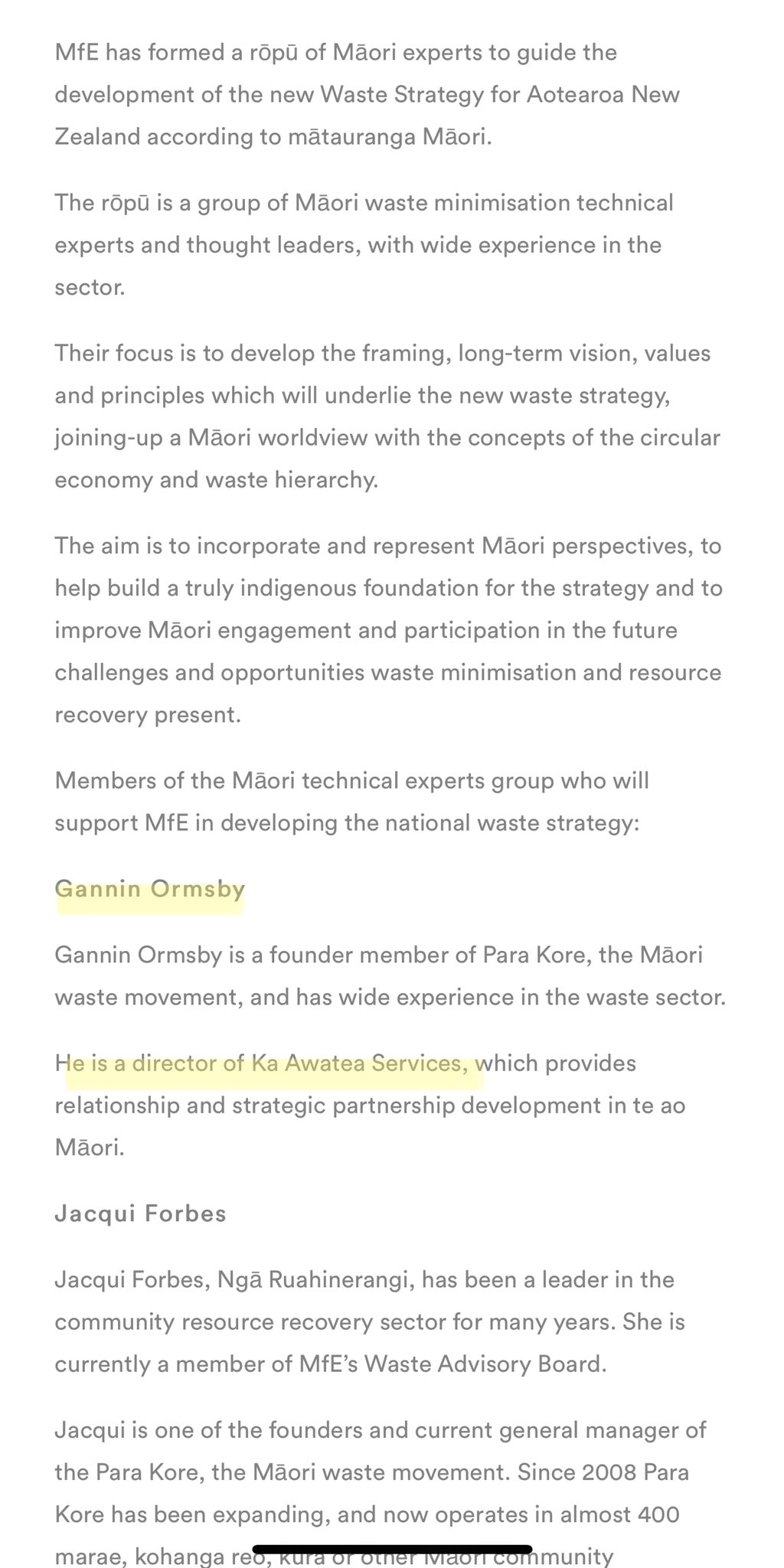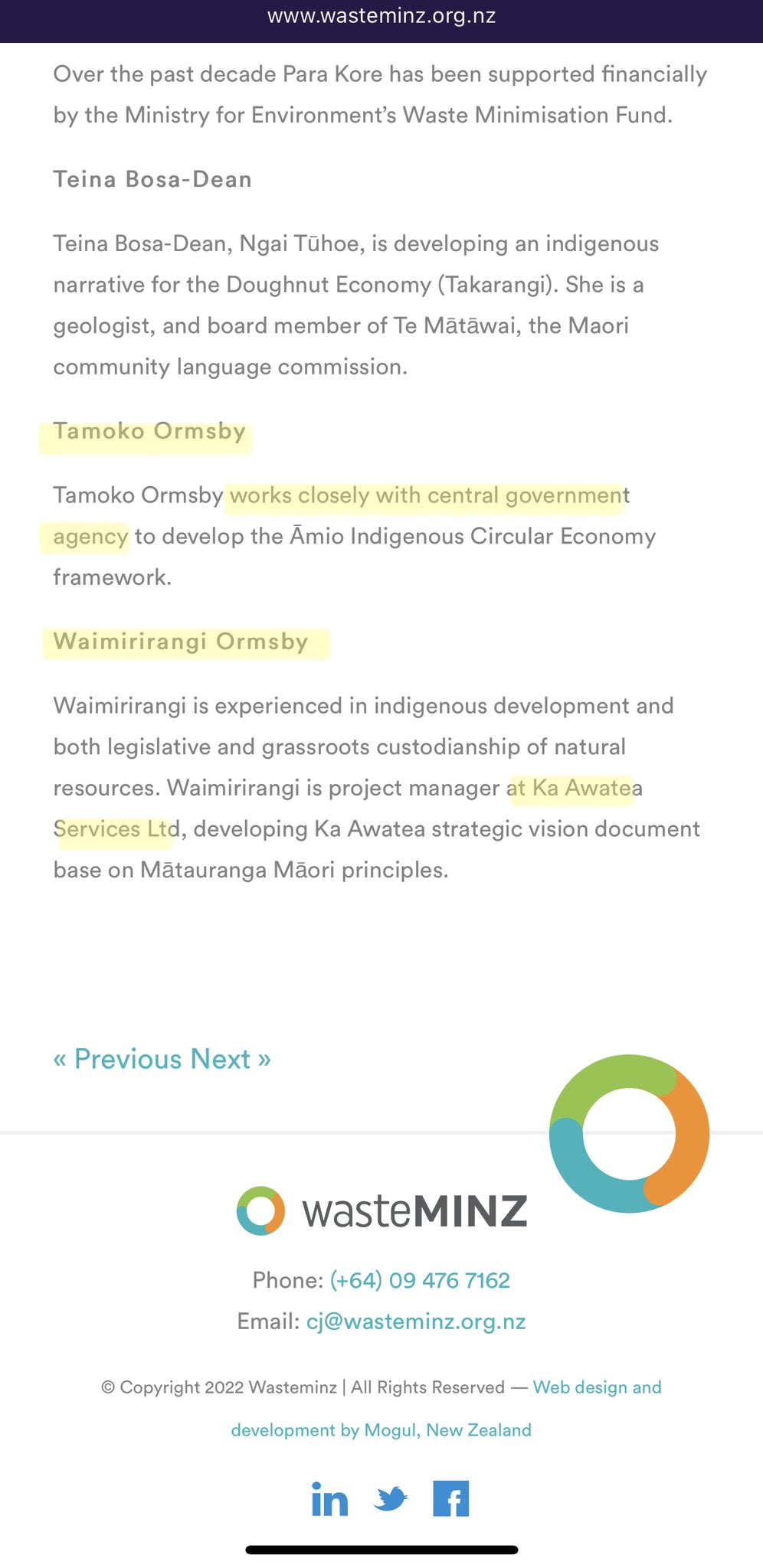 This leaves us with many more questions; namely:
Why was this payment split across two companies of which Tamoko and Waimirirangi Ormsby are directors? Who appointed all three Ormsbys to the expert ropu? What was the criteria? What was the procurement process?
When contacted earlier this week, Minister Mahuta's office provided The Platform with the following statement:
The Minister has had no involvement in the appointment of family members. Any questions about appointments should be directed to the agencies responsible for those appointments. The Minister ensures that no conflict exists or appears to exist between her personal interests and portfolio responsibilities, in accordance with the guidance in the Cabinet Manual. Where the Minister is aware that family members have been considered for roles, the Minister has informed Cabinet Office and delegated responsibility to other Ministers.
The Acting Prime Minister's office directed us back to this statement also.